ULLEVAAL STADION (VG) Ståle Solbakken has been upset by Norway's lack of competitive advantage at home so far, but around 27,000 spectators are expected against Montenegro.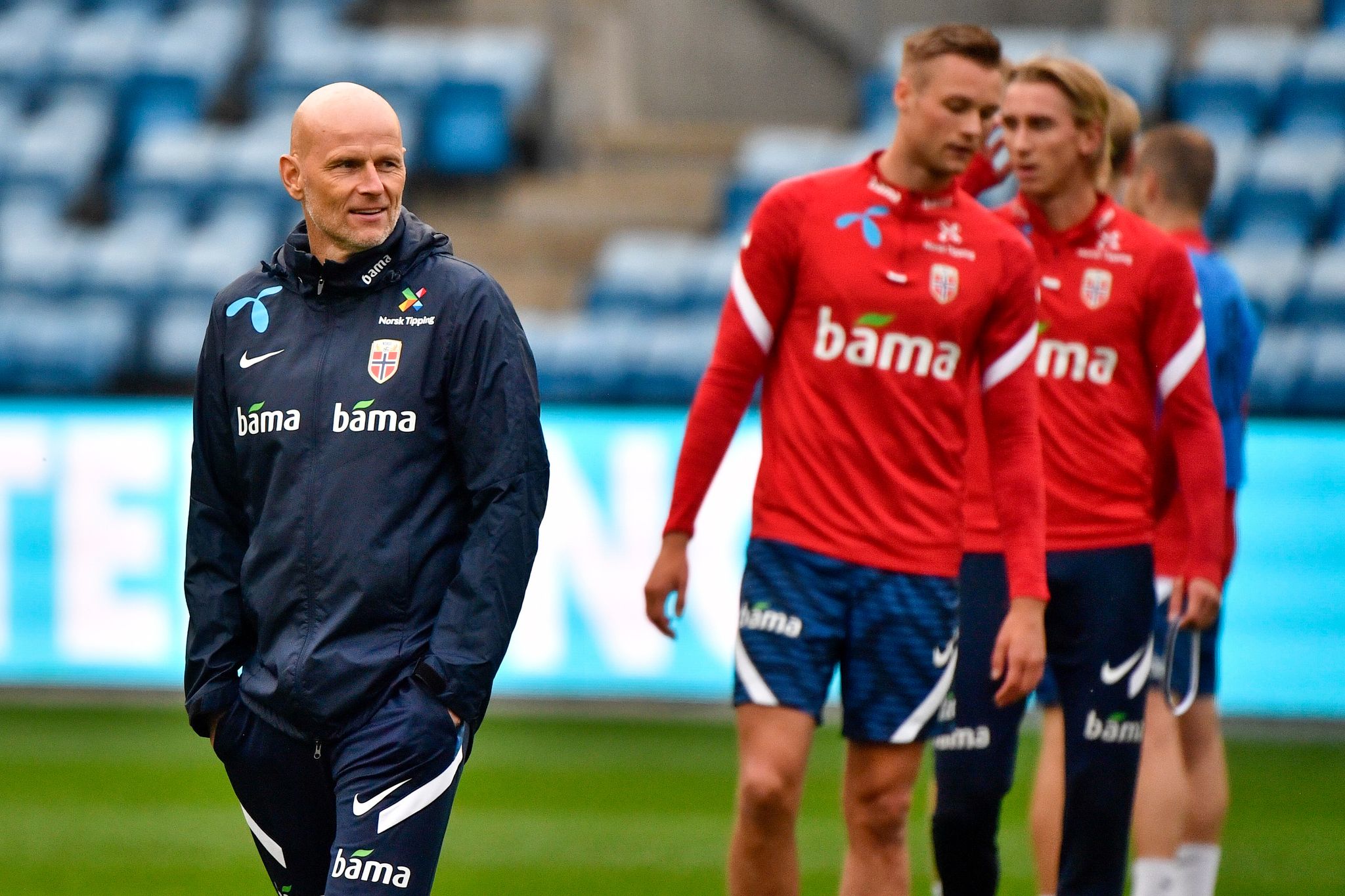 Aftenposten collaborates with VG-sporten. Therefore, as a reader of Aftenposten, you also get articles and services created by VG.
– We will benefit greatly from the fact that tomorrow is a full Ullevaal. We really want to do it and it will be a lot of fun, because we have been waiting for it for two years, says Birger Meling.
On Sunday night, only a few hundred tickets remained for Monday's home match with Montenegro. This means that up to 27,200 places have been occupied.
– He's almost exhausted. I haven't thought about whether this will be the biggest (event) after the reopening, but I can't think of anything that I have gathered more. In that case, he must have been in central Oslo on Saturday night on the reopening day, writes NFF general secretary Pål Bjerketvedt in an SMS to VG.
When Ståle Solbakken was asked about Norway's missed chances, it was rather the first "home game" against Turkey that he noted as the most upsetting.
– They haven't paid us badly. Maybe we should have had three points in Turkey, but the chances weren't that great. You have to count on football. What bothers me is that the first against Turkey was played in Malaga. It was a completely surreal setting for everyone, says Solbakken.
The "home game" in Malaga ended in a 0-3 loss and could be fatal. Norway is just two points ahead of the Turks with three games to play.
The meeting with Montenegro is the first, before Latvia at home and the Netherlands at home are waiting for the next meeting. With victory in every game, Norway is in the World Cup.
Now the coach of the national team has a clear message for those who are thinking about Ullevaal on Monday.
– I think the players responded well to the fantastic audience that was here last time, and then it was probably only seven or ten (thousand). Hopefully with the same enthusiasm you can spread to the field so you don't feel a little tired, says Solbakken.
In a video posted by the Norwegian Football Association, it is clear that the coach of the national team uses Monday's frame as a motivating factor. In the dressing room after 1-1 in Istanbul, it is repeated several times:
– Now we have everything to play for. Everything to play for. Everything to play for. That match against Montenegro will now be a different football match. We must be ready for that, and that work begins now (…) so that we are ready to shoot in front of a crowded Ullevaal on Monday, Solbakken says in the video.
In the video it is also clear that "now everyone knows that Norway is a team to be reckoned with."
– Only the last game against the Netherlands (7000 spectators), even with the restrictions that existed, had a fantastic stage. It's a goosebumps atmosphere to get out there and feel the support we have, says Birger Meling.
Against Gibraltar, 10,000 spectators were allowed.
– They do an enormous job and we will contribute what we can so that tomorrow there is a good atmosphere, says the left-back.

www.aftenposten.no