ULLEVAAL STADION (VG) (Norway-Montenegro 2-0) Nothing is like a close 1-0 win, which becomes 2-0 in extra time. There are few things that make players fight each other and their team more than in games like this, where in the end it's just a matter of keeping the lead. And this is exactly what Solbakken has on its team.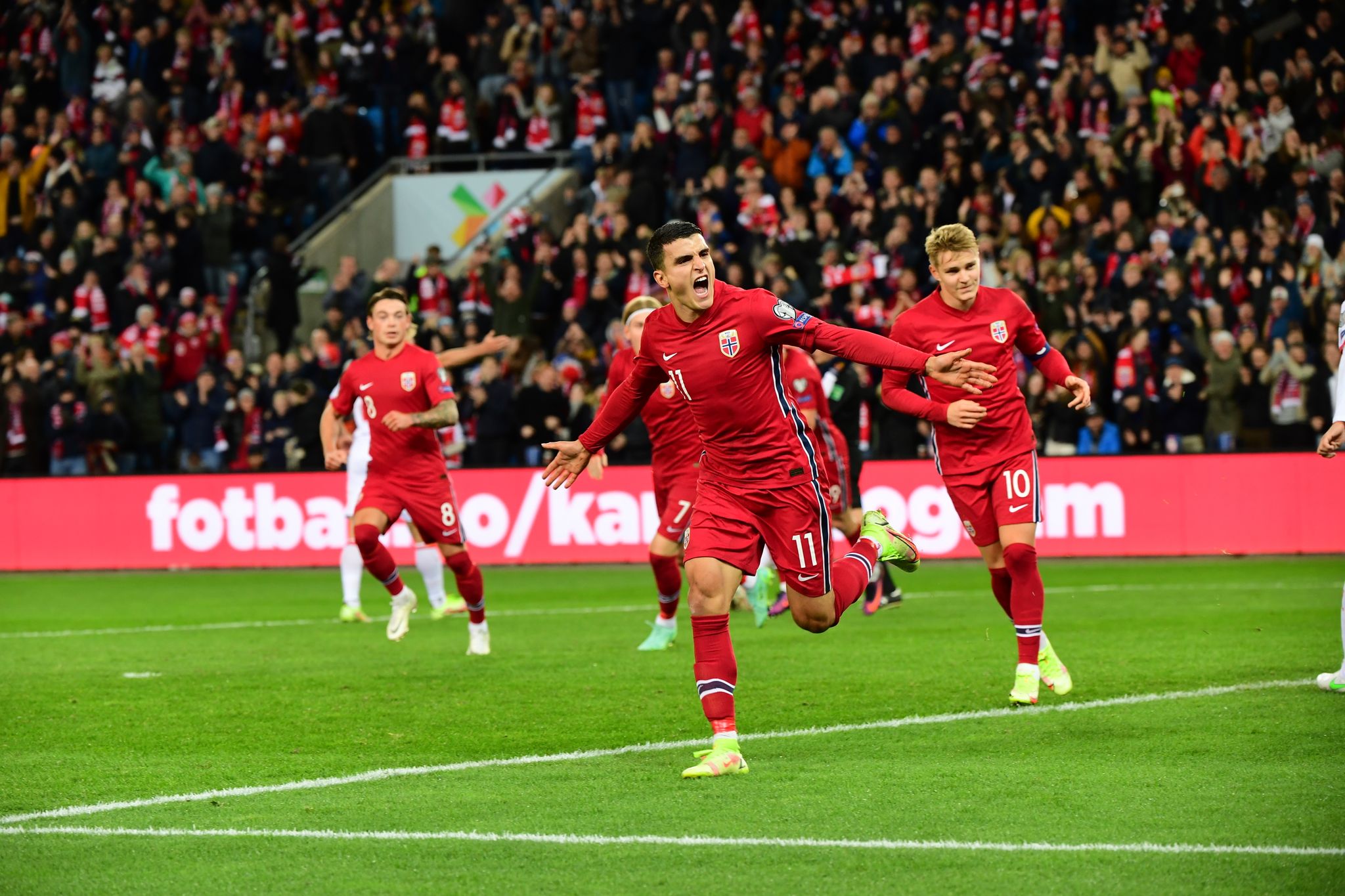 Aftenposten collaborates with VG-sporten. Therefore, as a reader of Aftenposten, you also get articles and services created by VG.
Against Montenegro it was fighting more than delicacy, cynicism more than interaction.
And when the forces were almost finished, after fighting for the 1-0 victory for an hour, then Mohamed Elyounoussi sent the ball into goal for the second time.
Norway won 2-0. It wasn't beautiful, but it was lovely.
It was not difficult to see that it is a group of footballers who want to go to the World Cup. Here, there was all the force from the beginning, all the pressure on the pressure, and Norway was good at the part of football that has become so important: recycling.
This led to Norway winning the ball again many of the times they were careless in the air.
And that happened quite often.
But it became a pressure for Montenegro. Sometimes the guests weren't in the middle. Norway still didn't create anything, not until we got closer to half an hour. It's hard for me to determine if this was a rehearsed play or not (yes, then, Ståle Solbakken has been well paid for the loan of Bradford's dead ball coach, with two goals in two games …), but Martin Ødegaard took in at least one short corner, in Norway's third. Jens Petter Hauge found Marcus Holmgren Pedersen, sent a mail, high and far. It almost seemed like the ball was too high and long.
But then we had forgotten about Stefan Strandberg, the player who over time has now taken over as Norway's leader in the back rows. Strandberg won the duel, nodded in front of the goal. And there it was Mohamed Elyounoussi who reacted first, lunged forward and dived 1-0 against Norway, after 29 minutes of play.
It was totally deserved. Mats Møller Dæhli, who played a good game, had a chance two minutes earlier, and a Norwegian goal was a bit in the air.
It was a bit disappointing that Norway, after scoring, let Montenegro into the match. It is difficult to keep the pressure high, but the same thing happened after a good start, with a lot of pressure and a full sprint, even after the break.
Then Montenegro came closer. Corner to corner. Solbakken switched, Aursnes for Hauge to have better control in the middle. Berisha for Thorstvedt, who was very tired after the "fights" against the Montenegrin midfielders. So speed to Dennis Johnsen for the ingenuity and work of Mats Møller Dæhli.
And finally, Stian Gregersen stops by Martin Ødegaard.
Now the important points had to be secured.
Little helped. Montenegro ran the match.
He stood up and leaned over. But this Norwegian team has something in it. They never lie down, they fight, if they can't play. They clarify if they cannot play. And buoyed by an enthusiastic audience, a packed Ullevaal kept it perfect.
Stefan Strandberg and Andreas Hanche-Olsen in central defense were great in most things. They cleaned up, got up, boarded. Mohamed Elyounoussi did a fantastic job defensively. The players were tired, Hanche-Olsen had to go. It was still raining. But there was never talk of a setback. It was out of the question. Closed. Points should be left at Ullevaal, even with a tired second half.
In the end, it was just a matter of staying away.
Norway achieved that. Norway are now one game away, at home to Latvia, from a group final against the Netherlands in November.

www.aftenposten.no