Most recently, in 2018, Roger Valhammer (Labor Party) gave the green light for a new building in Fyllingsdalshallen. Since then, little has happened.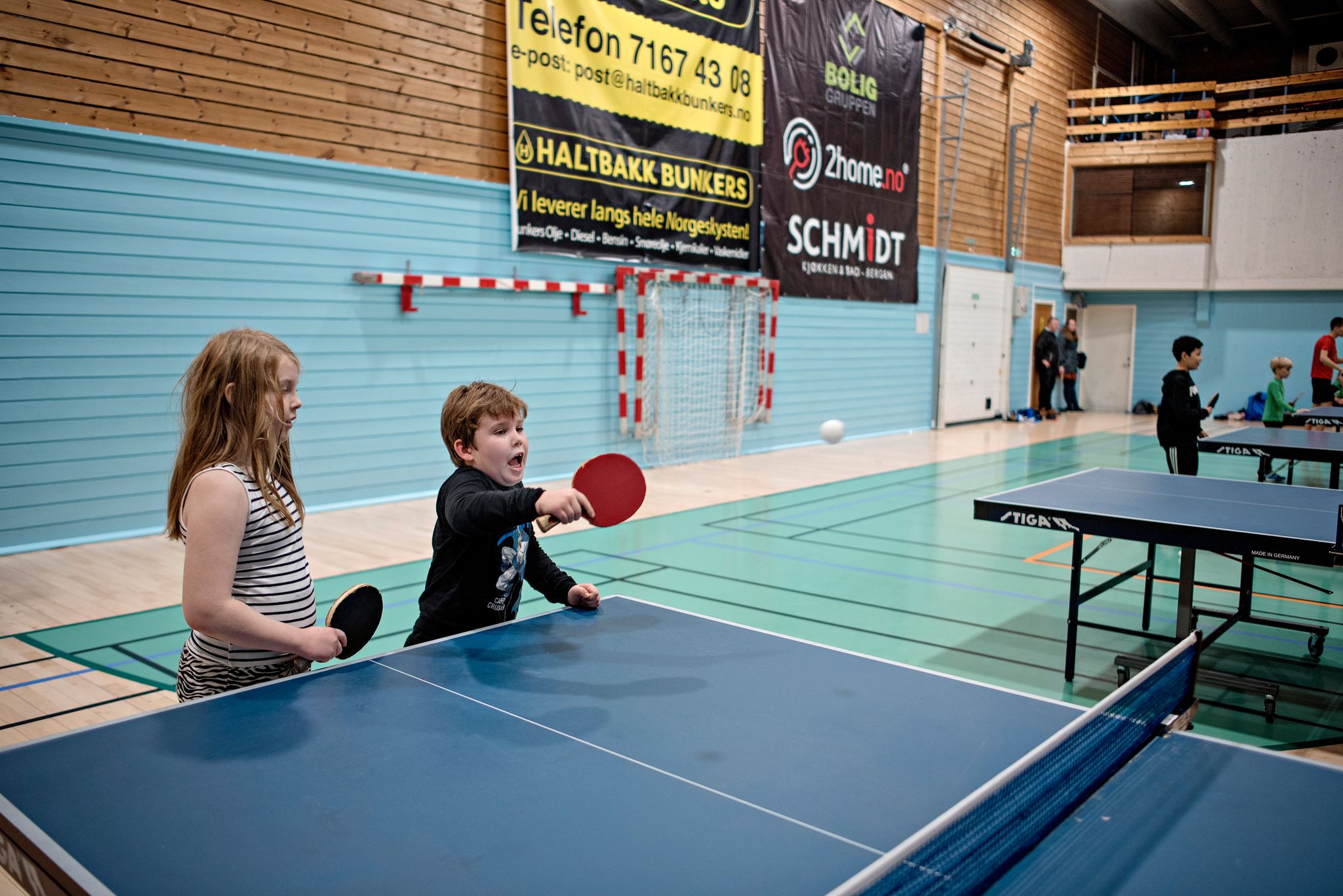 – They promise us a new room twice. Now we really think that we should be informed about what is happening, says Hans-Erik Johansson of the Fjellkameraterne sports team.
He is the leader of Fjellkameraterne table tennis and for the past 15 years has worked to establish his own facilities for the table tennis community in Fyllingsdalen.
Twice the wish has come true (see facts).
In 2012, $ 32 million was set aside for a new ward in the district. But these millions disappeared from the budget when sports agency councilor Gunnar Bakke (Frp) launched new plans for a joint sports and culture house in Fyllingsdalen.
After much deliberation, Bakke's plans were also scrapped. Kulturhuset in Fyllingsdalen now it is being built without a sports hall.
But in 2018, Roger Valhammer (Labor Party) launched a solution to the problem. In an article by BA Valhammer promised an extension to the Fyllingsdalen sports hall. Construction could begin in 2019, he said.
Since then, little has happened.
– We have urged and exhorted the sports department. They are awaiting clarification and have not once responded to an email since June 3, says Johansson.
Believe that urban rail development is the reason
BT has requested an interview with Councilor Roger Valhammer. It also refers to the councilor of the sports agency Endre Tvinnereim (Labor).
Tvinnereim says the area outside the sports hall has been reserved for the Bybanen development. That is why it has taken so long.
– There has been some uncertainty associated with regulating the area for another purpose, which means we have postponed this project, he says.
The area plan it was adopted by the city council in 2017. A year before Valhammer promised an extension to the table tennis community.
– It could have been built at any time.
Svein Rosseland is a site manager at Bybanen utbygging. He tells BT that it is not true that they have gotten in the way of the construction process at Fyllingsdalshallen.
– For our part, this could have been built at any time, but we have not heard anything, he says.
– Can you move what you have standing there?
– Absolutely.
Rosseland says it has been known for more than a year that Bybanen will be completed by the end of the 2022-2023 year. It can be read, among other things BT in March 2019.
– Does the zoning plan prevent you from building the extension?
– No, I hope it goes well, says Tvinnereim.
– So you probably could have built before too?
– Yes, we probably could. But there was some uncertainty. It is now reduced.
– What is it that reduces the uncertainty now?
– The time has passed. The project has come a long way.
Think that the environment will flourish
Today, the table tennis club has allocated eight hours of training time in the Fyllingsdalen sports hall each week. Before and after training, athletes must push the table tennis tables in and out of the hall.
– What we have endured for so long is simply because we have a great love for the sport. We believe that the table tennis environment will prosper if we have permanent venues. We see this happening elsewhere, says Johansson, adding:
– Not all children want to play football or handball.

www.aftenposten.no