He describes the RBK era as the best of his career. Now Tore Reginiussen will finally say goodbye in front of the Lerkendal audience.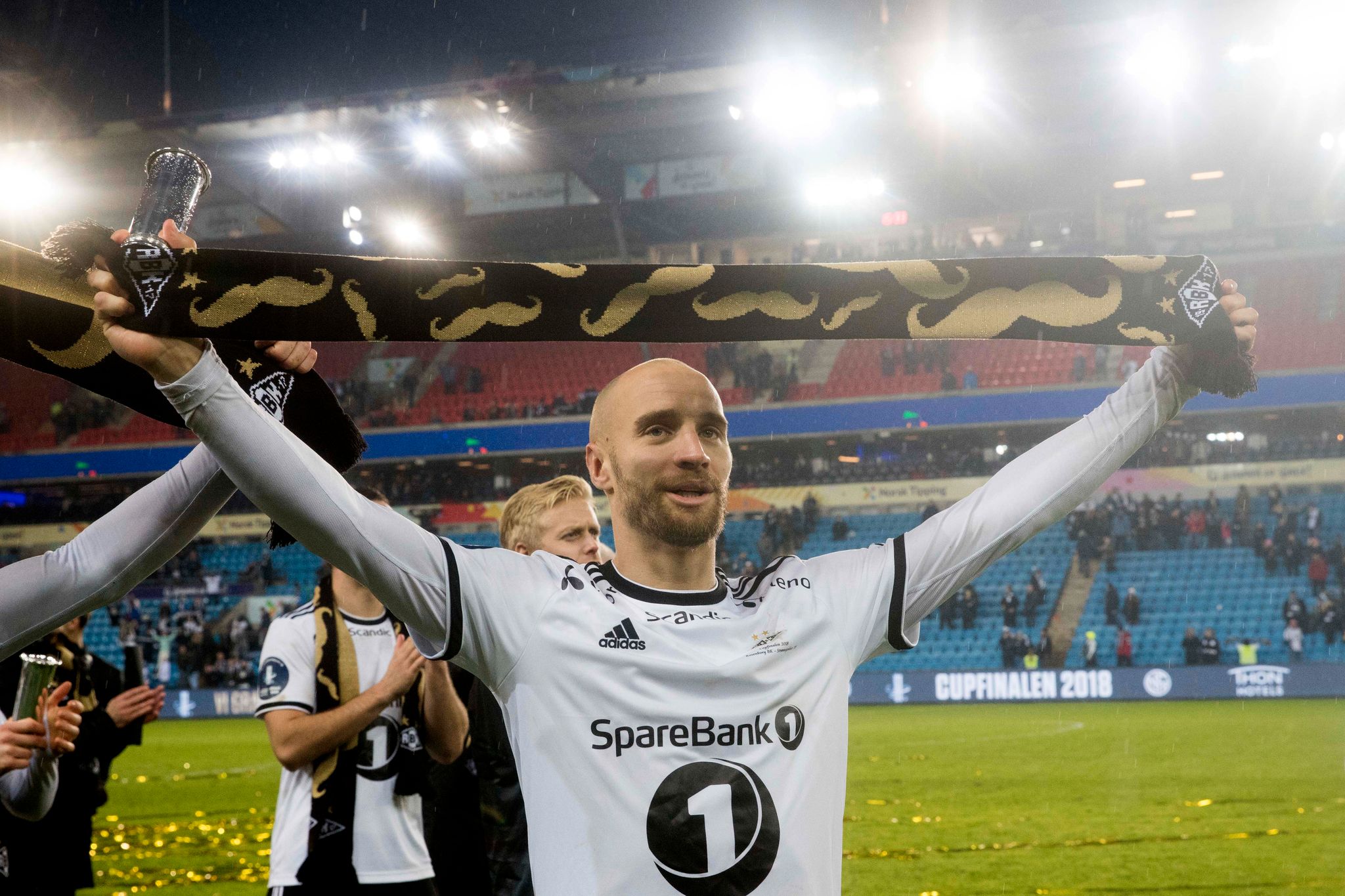 – It will be very nice. It will be a farewell with many fans with whom I had a good relationship, says Tore Reginiussen to Adresseavisen.
It's been almost a year since the 35-year-old played his last RBK match in a 3-1 win over Molde at home in Lerkendal. A few days later the news came that Reginiussen's career at Rosenborg had ended after almost ten years in the black and white suit.
– My contract expired and I understand and respect that the club prioritizes differently next year, Reginiussen declared at the time, after Rosenborg decided not to extend with him.
– Great shared experiences
Now the coronary restrictions are gone and Rosenborg invites a reopening party when Vålerenga comes to visit on Sunday. 13,000 tickets have been sold at the time of writing on Tuesday, and Tore Reginiussen has been invited as a guest of honor.
The Alta midfielder is looking forward to saying goodbye to a club that has meant a lot to him.
– We share great experiences together. When I finished, there were no spectators in the stadium for a long time, so you never had that opportunity. It will be good to see everyone again and finish well, says Reginiussen.
The case continues below the images.
He won ten games for German St. Pauli this spring, before announcing that he would be putting his shoes on the shelf. Later in the summer, he tried his hand at a comeback at parent club Alta, but after a month Reginiussen had to retire permanently due to knee pain.
– Now I've probably realized that there won't be anything else, and it actually went well. Some nights, when you see matches with floodlights, the grass area, and lots of people, you can feel it, Reginiussen says.
– Good time
He stopped 271 games in the RBK suit. He is a league and cup champion with the club and has played several group stage matches in Europe since joining the club from Schalke in 2012.
– It was a fantastic moment. I've said it before, but it was the best moment of my career. I spent a good part of my career here, so I had a close relationship with many. Many of the highlights of his career were at Rosenborg, Reginiussen says, unable to pinpoint a highlight that stands out.
– We had a few years in which we won many titles. It was a wonderful group that had fun together. There are many of us who have contact today, although we have been a bit scattered, he says.
Reginiussen's last two seasons ended without silverware, and the same appears to be RBK's first without the brake pot. The retired footballer still believes there is a bright spot to follow.
– It's been good from time to time. They haven't scored all the goals, they probably dreamed of reaching the group stage matches in Europe. There are some games that have been incredibly good and then fluctuated a bit. It seems that something exciting is happening. There are some young and exciting players who are starting to make big strides. I think you can look to the future, says Reginiussen.

www.aftenposten.no