AKER BRYGGE (VG) The Norwegian Ski Federation is considering firing Clas Brede Bråthen for what they say is insulting people and unacceptable behavior. But in the comment fields, the controversial jump manager gets a lot of support. The support group on Facebook now has 31,500 members.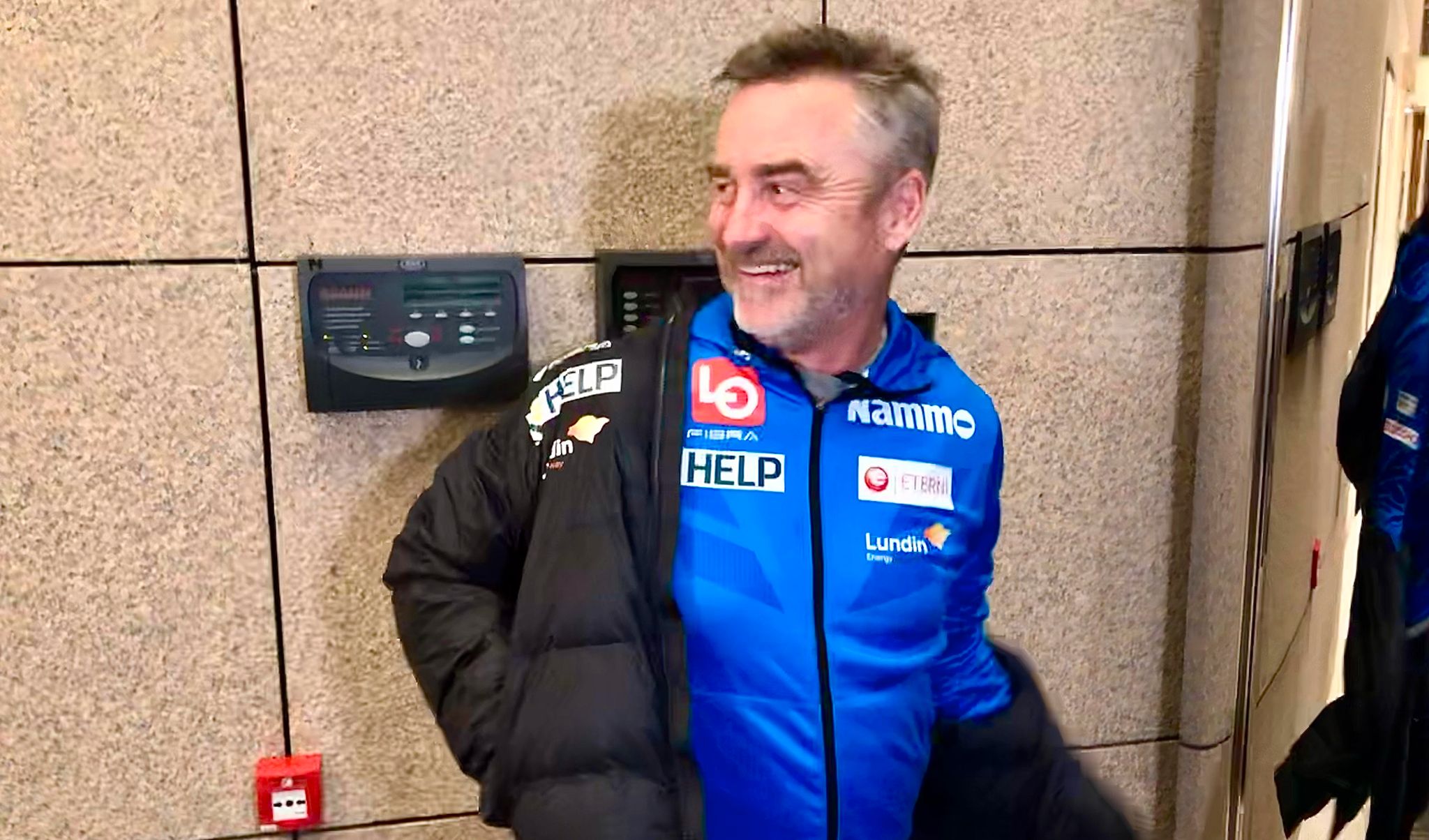 Aftenposten collaborates with VG-sporten. Therefore, as a reader of Aftenposten, you also get articles and services created by VG.
The group has grown almost three times its size in just under a month.
– There is a lot of support. It's almost a bit surreal to end up in a situation where I get a support group, Brede Bråthen tells VG.
Smile and joke with reporters on the way out. the meeting of more than three hours with General Secretary Ingvild Bretten Berg and other leaders of the Norwegian Ski Association. But the case is pending for the 52-year-old man.
– There is no doubt that this is demanding. Everyone understands it, he says.
Along the way, he described the excitement as in front of a glider on a ski slope. But he was not fired from Aker Brygge on Thursday night.
– It is probably correct to say that they are considering it. And we have always said that there is no basis for dismissal. Now we have only heard what is the basis for calling a discussion meeting. And then I was able to present my whole story without being interrupted once. It felt good to be able to present a version that I know is 100 percent correct, as I experience it, says Bråthen.
– We have presented our opinion on this and have listened to Clas Brede. It was an enjoyable meeting, says Bretten Berg with much tighter lips as she and attorney Nina Gundersen Sandnes go out to the press a few minutes after Bråthen and her two LO attorneys have left the facility in Bryggegata a short jump from the dock. .
Sandnes reports that Bråthen will now have the opportunity to "contradict" – make his comments – on the employer's proposal in the first physical meeting between Bråthen and Bretten Berg since the riot broke out in August.
In the past week, information was leaked that the jump leader allegedly used the "f word" about the general secretary internally in the association.
– Do you regret anything in this case?
– I do not mean that there are specific things that I should regret. But in general … I always want to improve. And I intend to continue with that, Bråthen answers VG's questions.
– Doesn't matter what the Ski Federation comes to?
– You are absolutely right.
– Do you have the strength to stand up at work?
– It is just as fun to be at the ski jump and to see small and large ski jumpers. So it's going very well. I get energy out of it.
Now the controversial jump leader is heading for the mountains.
– I really want to meet some very good friends in Geilo and hopefully laugh a lot and have a good time. It will be good to be able to relax a bit, he says.
Terje Svabø, a former journalist for NRK, VG and Aftenposten, assisted Bråthen in the discussion meeting together with LO lawyers Marit Håvemoen and Atle Sønsteli Johansen.
– He's incredibly strong. A great man. Clas Brede is honest and uncompromising with himself to always remember that it is about jumping. That's what he's passionate about, says Svabø.
He calls himself "an old friend" of Bråthen.
His lawyers believe there may still be a solution that allows the 52-year-old to continue in the job he has had on temporary contracts for 17 years.
– We are absolutely serious. We have filed a lawsuit that we support and we believe there is some objective reason for the dismissal, Marit Håvemoen tells VG.
– Now we will consider it as the employer's basis for a dismissal against the information that you have shared with us. We now have a basis on which the ski association will make its decision, says Ski Association attorney Nina Gundersen.

www.aftenposten.no