Melita ringvold

Mortensrud mother and leader of the Mortensrud festival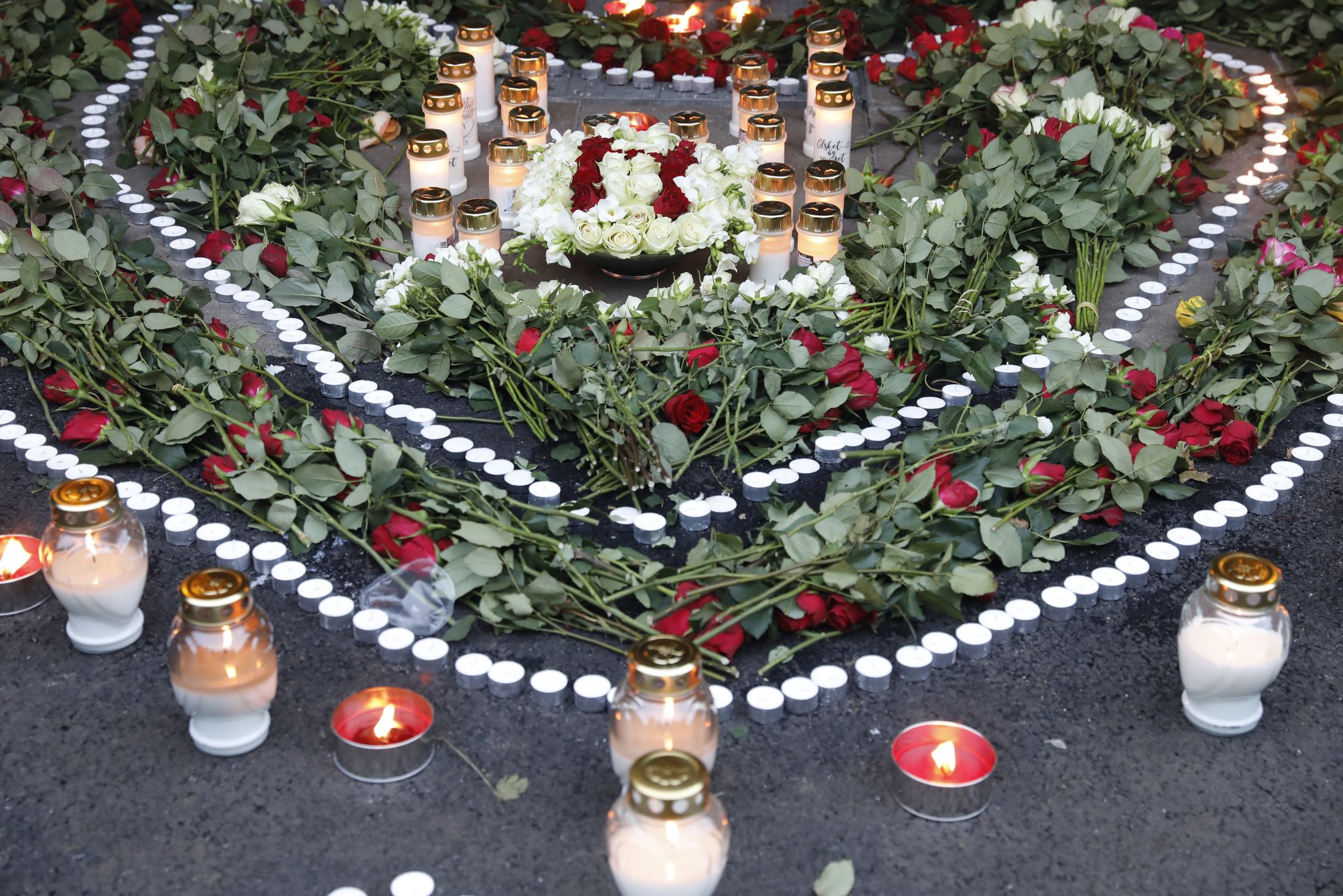 We have been shouting warnings for a long time. Now more people have to act.
Debate
This is a discussion post. Opinions in the text are the responsibility of the writer.
No child should die without the neighborhood worrying, I told Aftenposten in 2014. We then organized torchlight processions in Mortensrud after a dead child was found in the neighborhood. My son asked me tough questions about why children die.
Seven years later, we still have painful conversations. Another young man has lost his life.
Inequality is increasing
Since 2014, I and many others in Oslo South have fought for the district and the youth to get better conditions. The neighborhood has stuck together. We have shown that we care and have rolled up our sleeves to do our share of the work.
We have used all means to make it urgent.
For seven years I have made appeals in squares, wrote articles, lit torches, created the Mortensrudkompis neighborhood patrol, trained young people for volunteer work, organized seven festivals for the community, cried in despair in front of the police and the school administration, I gathered facts and spoke to politicians at all levels.
I've even run for office.
It should not only be us who love Mortensrud, who feel this pain
Few people are involved in the crime, but it affects everyone who lives in the area when dramatic events occur multiple times. Either my son or the neighbor's. It's not going to happen! And it should not only be us who love Mortensrud, who feel this pain.
No one should settle down when they know that inequalities in our small country are increasing, and those who are going to build the country are suffering violence, threats and murders.
We have been shouting warnings for a long time. Now more people have to act.
The young have to wait
Mortensrud is rich in young people with cultural competence and parents who advocate for them. But parents don't have the resources that they can hire lawyers, demand better terms, or pay themselves to avoid problems.
However, this is where the future is nurtured.
Mortensrud can be compared to a small town with around 5000 inhabitants. Although the density of young talent is high, the area does not have what other cities have: library, swimming pool, parks, squares or houses of culture.
It will be here soon, we were told. We will build everything else required by law first. Young people have to wait.
Mortensrud has grown in recent years. The vast majority of houses were built between the 1990s and 2000s, so the growth of youth cohorts should come as no surprise.
A unique unit
I've never been afraid of Mortensrud. We have a unique unit and parents from all backgrounds will contribute.
We received sympathy and attention from political parties. I know it does not depend on the will of the Oslo City Council, but it is going too slow.
We must be brave and dare to prioritize the youth in Mortensrud first when it comes to budget and work planning. He does not agree with the "immediate measures" and the Oslo Sør funds that are being squandered.
They have been hard years, but above all good years at Mortensrud.
My two sons are proud to come from Mortensrud. Although I, as a mother, believe that they have experienced many things that they should not, they have a pride in Mortensrud that no one can take away from them.
Now my boys will soon be adults, but we must act quickly to ensure that those who will create the Norway of the future get the best conditions.
---
Do you want to participate in the Oslo debate?
Do you have something in mind that you want to share? Send your post to [email protected]
Here you will find various discussion posts about Oslo, and here you can read more about submitting a discussion post to us.

www.aftenposten.no