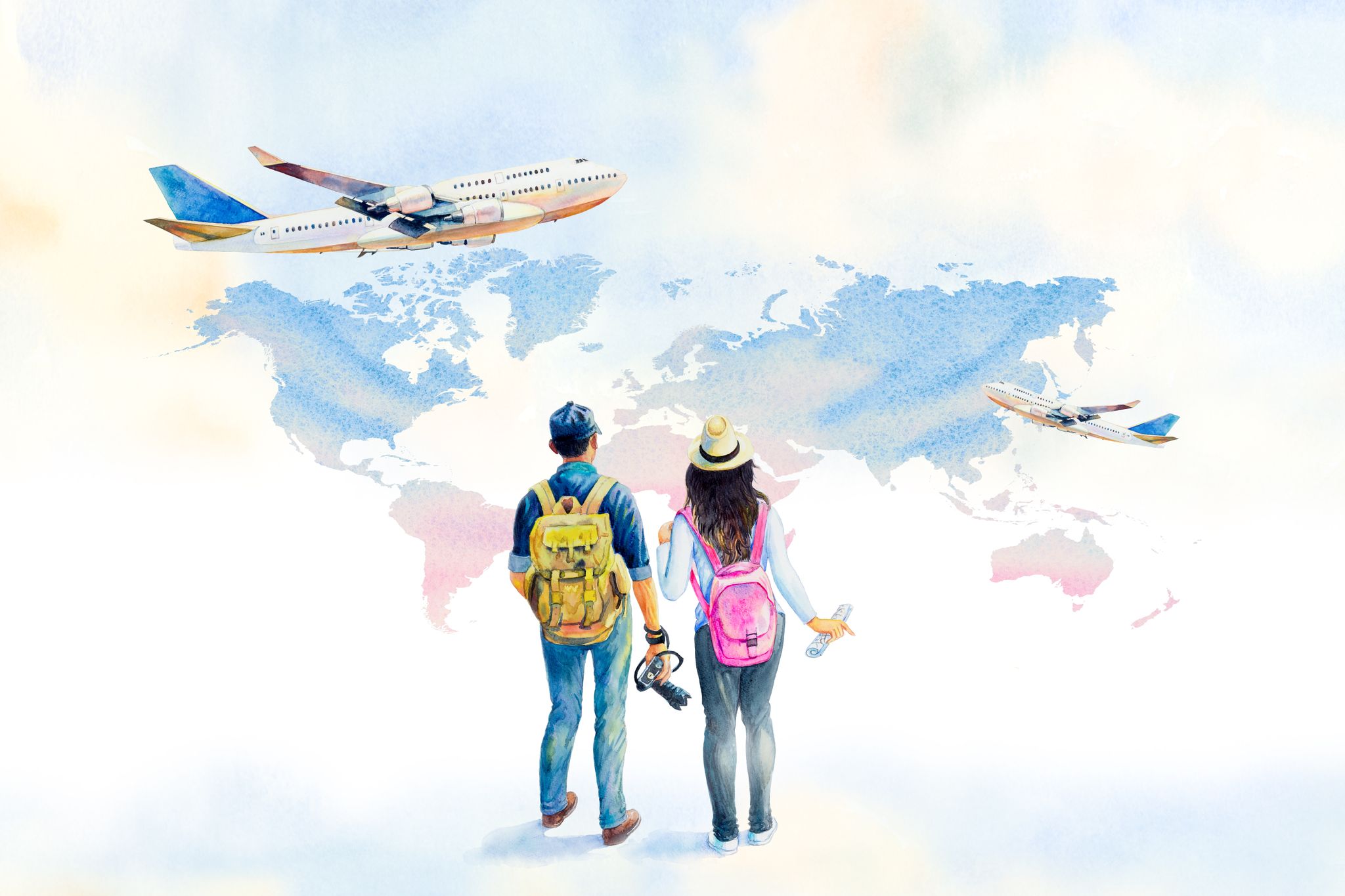 – I think you will miss an important part of the trip if it is fully planned.
At the Nomaden travel shop, just behind the Oslo Palace, travelers work. They have seen that the travel pattern has changed in recent years, especially backpacking trips have become more planned.
– We have always been looking forward to it with the training trip, but see that even backpacking trips are more and more planned. You can often know what to do every day on a trip for three months. And then I think you miss an important part of the trip. The fact that you experience time as your own is important when you're on the go, says owner Kjell Erik Lien in Nomaden.
Traveling with just a backpack has been a rite of passage, especially in Western countries since the 1960s. But what about the backpacker now? The independent traveler who lives cheaply among like-minded people and travels for as long as the money lasts?
One year of traveling to school
– Australia!
The dream destination is certainly among the 12 students in the backpacker line at Grenland Folk High School. The vast far country is one of several places they will travel to during the school year. It depends on whether the pandemic sees better times during the New Year. Students cross their fingers, but don't despair anyway. Because Svalbard is on the travel poster if Australia breaks down.
– I look forward to Svalbard! I think it will be very exciting. We can see and experience something completely out of the ordinary, says Ingvild Fjelstad Glesnes (19) from Sotra.
They have been going to school for a month, but it seems like forever. Friendships have been formed and the famous popular high school bubble has sunk in on them. They don't talk much about travel plans after the end of the academic year. It is a busy travel program most of the year.
– We will travel a lot in Norway this fall. But over the New Year, hopefully there will be a couple of trips abroad to Australia and the Philippines. And Italy this spring, says Maja Langerud from Tønsberg.
He was supposed to be backpacking this year, but when his friends dropped out, he ended up in the backpacking line at the popular high school. A good alternative, thinks the 19-year-old.
How to become a responsible tourist?
Most of the students have not traveled much before. Some have traveled abroad with their parents. But none of them have traveled alone.
– My general impression is that young people will travel as we did. But those who come to the school think it is safer and more organized, as we travel abroad in groups, says Maria Skår Busengdal (35). She is a master of the international backpacking line and was a first time backpacker when she was 20 years old.
For most students, it will be their first major trip abroad. Responsible travel and cultural understanding are part of teaching before traveling. There is a lot of preparation, and they also have contact with organizations that work with volunteers.
– What do you think of traveling as a backpacker?
– I have seen positive and negative sides of this. Some had no respect for the culture of the place where they were. There was also a lot of party. He usually accompanies when there are young people traveling, but I think it should be borne in mind: How can I be a good tourist where I go? says Busengdal.
– You want more guidance and a ready plan
At Kilroy Travel Company, they see that many travelers today choose to stay longer in one area than to travel to many places in a short time.
– We see, for example, that someone travels three weeks to a place in Asia, and then comes back and buys a new trip to a new continent, says Flavia Forster. She is the sales director for Kilroy. She does not believe that the backpacker in the traditional sense is "dead", but that today's young travelers need more advice from the experts in the wealth of information out there.
Are more planned backpacking trips selling today?
– It is true with modifications. Many people still travel randomly – buy a simple ticket and take it all on the go. The joint trips that we offer, where several people travel together as a group, mainly involve people who want travel companions. These and others who book more before departure, want some security, ensure experiences, have a travel company behind them and guarantees of quality, content, sustainability and responsible suppliers, etc., says Forster.
– Part of our advice is not to have plans for every day of a trip, but just to have weeks in which you have to take things easy. Take a new and unknown path or immerse yourself more in the same place. Then you have the fixed points that are pre-reserved as a framework for the trip. It works great for most people, at least for first-time trippers, he adds.
She still sees a difference between those who traveled 20 years ago and the current generation.
– We noticed that those who travel today want more guidance and a more prepared plan. This is probably due to the fact that in the 1990s those with a special interest in other cultures used to go on trips, whereas now more "everyone" suddenly travels the world, says Forster.
– Traveling is more important than ever
Back at the Nomad, Lien says she doesn't think backpacking time is up, either.
– All generations are different. And they are influenced by their time and previous generations. Our generation traveled differently from our parents. The world became more open in the 1990s.
Young people often go to the travel shop.
– They also become more familiar with the places they travel to and spend time in them before traveling. Everything is more accessible now. But I think backpacking and traveling the world can give people their time back, if done like we did. Don't plan too much, but let momentum and coincidence liven up the journey. You need to own your own time, says Lien.

www.aftenposten.no