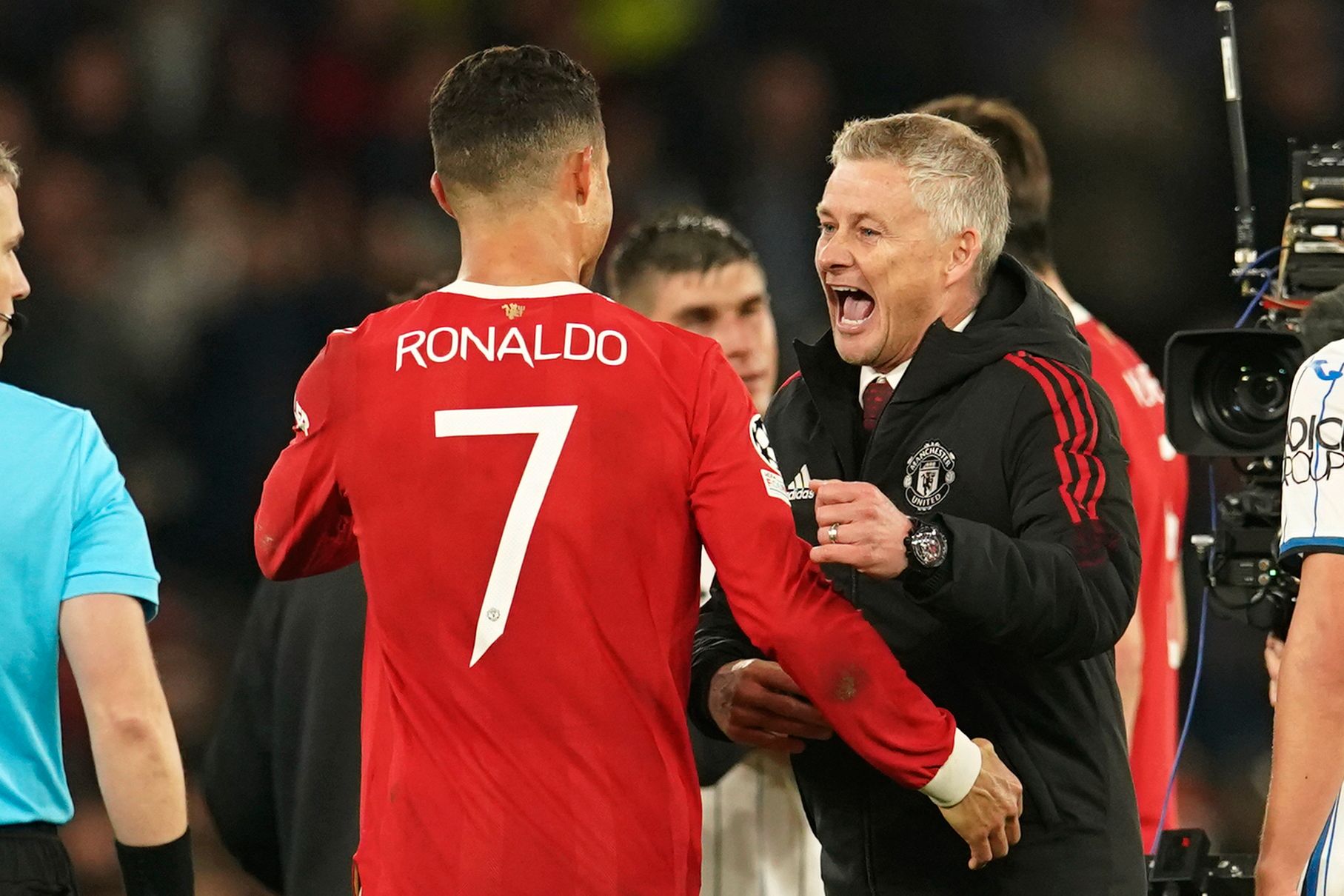 ABOUT FOOTBALL: "Dead and Buried" first. "Resurrection" in the other. There you have Ole Gunnar Solskjær's career at Manchester United briefly summarized.
Manchester United-Atalanta 3-2
The cat has only one life, like humans.
But we tend to say that he has nine lives, because he is very good at maneuvering away from difficult situations.
Like Ole Gunnar Solskjær.
The difference is that the Norwegian Manchester United manager apparently seems to have more lives than the cat.
It has proven it time and time again.
He has gone from that crisis to the next, but still landed a bit on both legs, if not with the same impact.
It has become the great rehearsal exercise after almost three years with the Norwegian as boss at Old Trafford.
As against Atalanta in the Champions League on Wednesday night, where Manchester United converted 0-2 to 3-2, again thanks to Cristiano Ronaldo's header eight minutes before the end.
A match over two rounds
"A game of two halves" is a well-known football term in England.
It's simple and it means that a soccer game is not won at halftime.
Something Atalanta's players can sign after leading 2-0 at halftime at Old Trafford, and then winning at halftime.
Manchester United had their worst performance of the year before the break in what was again described as a fateful match for Ole Gunnar Solskjær.
The Norwegian has already been fired on social networks, and we are not far behind in the draft that was written during the break:
"Now it really burns you underfoot, Solskjær."
"Solskjær's contract lasts until the summer of 2024. But it is only a stroke of the pen, then it can disappear."
"If you look at United's results this fall, you might as well dig a dark hole."
"He sent 11 players to the field, with the message that they had to solve the problems themselves."
"Solskjær is a club legend, but he's not immune either."
And so on. And so on.
12 in a row with backwards
For Manchester United, the performance before the break was really bad.
Mario Pasalic put Atalanta ahead after a quarter of an hour of play.
Cross from the left by Davide Zappacosta and Pasalic headed into the net without any opposition at the far post. Making the score 1-0.
Naturally good from Atalanta, but very weak defensive play from a United team that had conceded a goal in 12 straight games at Old Trafford. It hasn't happened since 1964 and it says everything about the seriousness of the situation.
The pain has tended to get worse for United this fall, but worsened when Merih Demiral took a corner kick into goal.
The Atalanta player cleared space on the field and was freely hired. Harry Maguire was too late to get into the situation, Luke Shaw was nowhere to be found. Demiral found the space between them, he was the one he loved the most, and so Manchester United and Solskjær had a giant mountain to climb.
It was downright embarrassing to watch the defensive play of the generous hosts.
2-0 to the Italians before half an hour was played against a United team I had to have a good result. Wow!
He turned around and he deservedly won
Manchester United went to halftime with a scattered pipe concert in the back, and someone must have said something in the locker room at home.
Because it was a new and more vital United that entered the field. They didn't play very well, but enough to turn the game around and win deservedly.
Marcus Rashford gave hope with a reduction early in the second.
Harry Maguire got a solid boost after much criticism when he tied for fourth before the end.
And then there is the phenomenon of Cristiano Ronaldo, the best header in the world, who rose to the top and decided the game eight minutes before the end.
As we have seen the Portuguese do so many times. He has an adventurous knack for being there when it comes to most things, even though he's been weak and nearly invisible early in the match.
Liverpool in the next game
Thus, Manchester United leads their Champions League group, after being last at the table at half-time.
It says everything about how fast you can spin in soccer.
Solskjær and United have control of the promotion in the Champions League. And with a home win against Liverpool in Sunday's giant Premier League matchup, they too have the advantage on the table there.
But then a much better first half is required than against Atalanta, otherwise they will be smashed by the very strong Mohamed Salah and Liverpool.
Of course, Solskjær knows this too.
It cannot continue like the first 45 minutes against the Italians. The Norwegian also one day loses his life at work as a United manager.

www.aftenposten.no