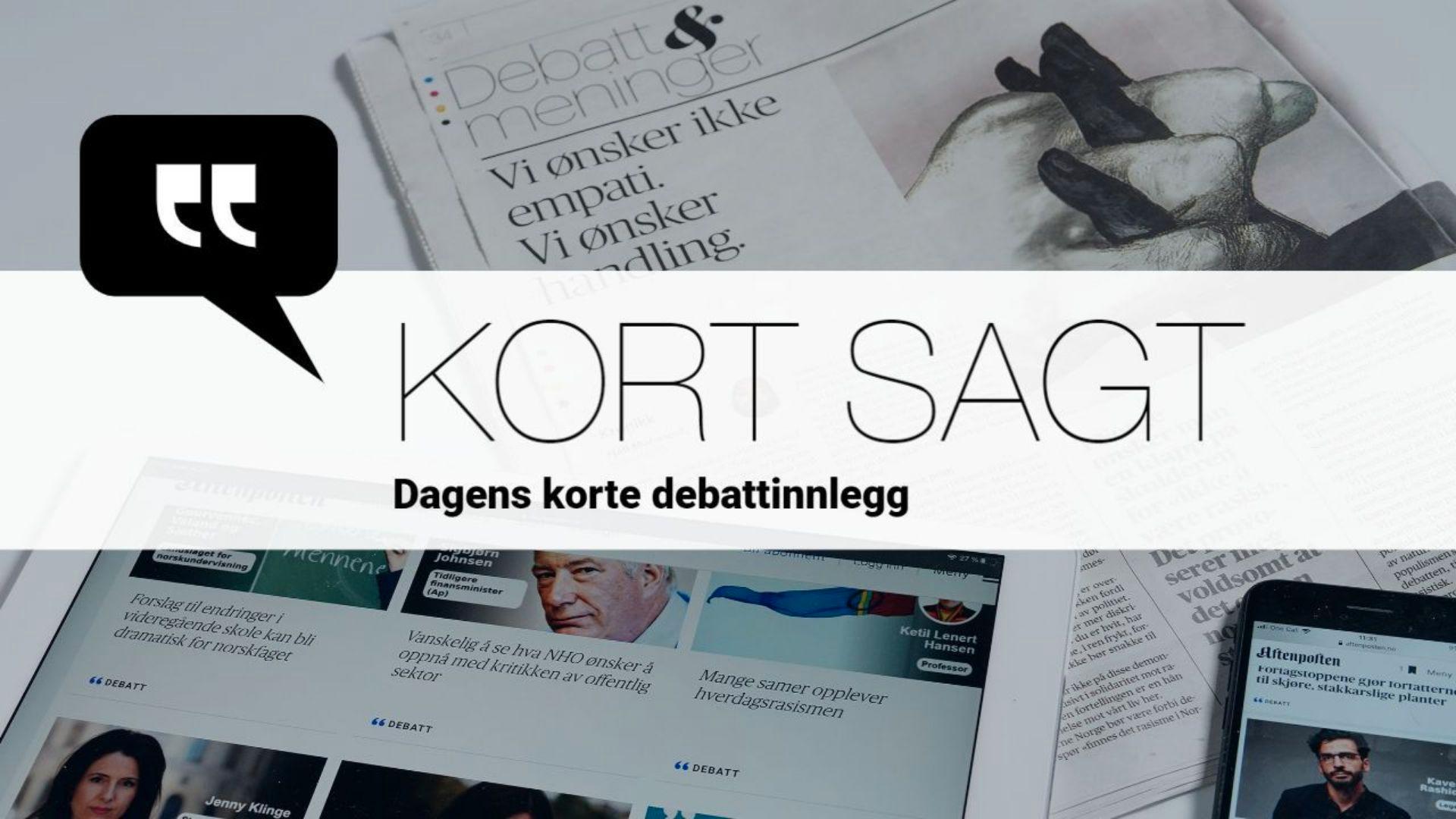 Public transport and Thunberg review. Here's today's postcard!
Debate
This is a discussion post. Opinions in the text are the responsibility of the writer.
Take us home to Vålerenga, Ruter!
Lately, we have been able to read that passengers do not return to public transport after the crown, and that Ruter may have to cut the supply. But this is not the whole picture.
The public transport service for us who live in Vålerenga and the old town and depend on bus 37, the busiest workhorse on an Oslo bus route, Ruter has long been involved. There has been a long process with resident initiatives and positive decisions in city councils and committees, emails, and meetings with the city council department and Ruter. However, we are still in a situation without a stop in the city center in the direction of Vålerenga.
Now we are tired of having to carry shopping bags and suitcases long distances, follow the children they cannot find, see people who are sick to the bone had to take a taxi. Take us home to Vålerenga, Ruter. We buy a ticket if there is a bus.
Hege Stensrud Høsøien, Vålerenga Vel
---
Don't feed the trolls, Alstadheim
Is it allowed to criticize Greta Thunberg? asks political editor Kjetil B. Alstadheim in Aftenposten. If it is. But not every criticism is a good criticism.
Alstadheim writes that Thunberg is lying when he says that politicians are not achieving anything in the field of climate and that "progress" is being made. But progress requires that we move forward. Apart from a buoyancy during the pandemic, global emissions continue to rise.
Even if all the climate promises are fulfilled, we will pass the two degree goal and have a significantly less welcoming planet. Young people, in particular, have reason to complain about this.
Alstadheim also claims that Thunberg cultivates "pure contempt for politicians" and may lead the climate movement towards something "authoritarian, undemocratic and downright dangerous."
Contempt from politicians sounds scary, but people must be allowed to despise their politicians. The alternative for today's politicians may be to replace them in elections and not necessarily something "authoritarian".
You are allowed to criticize Thunberg. But when you say you are wrong about global climate policy and call for a revolution, you must have proof of it. Otherwise, you risk falling for the conspiracy and feeding a bunch of ravenous trolls online.
Marius Gulbranson Nordby, Chair, Thematic Committee on Climate and Environmental Issues at ICJ-Norway, Senior Lecturer
---
When a new truth is created
In Aftenposten, there was a small case on November 5 about driving time on the Bergen line. The article refers to a test carried out by TV 2. Aftenposten reproduces this "proof" completely uncritically, it seems. Trains from Oslo to Bergen are said to be slower in 2021 than in 1975. The conclusion was that a TV 2 reporter arrived after a trip he made from Bergen to Oslo. He took the time himself.
When wondering what the fastest driving time is for a train on a given route, you don't have to sit on the train and take your time. Just go online and calculate your driving time. The claim that the drive time is longer now is completely wrong. You have to compare it to the train that has the shortest driving time today, the same as you did in 1975.
Train 61 leaves Oslo at 08.25 and arrives in Bergen at 14.55. So six hours and 30 minutes. It is true that the modernization of the Bergen line has not been very fast, but there is no need to make it worse. Searching in a schedule was therefore too difficult for TV 2 before presenting a "news".
For most people, what they read in the press quickly becomes a public truth. This is journalism on the brink. Most of the time we receive news that cannot be controlled. How often are such falsehoods presented to us? I think the answer is very often.
That Vy can't answer this himself is almost as bad. The answer they give is that it is due to poor infrastructure and increased traffic. They say the average time is six hours and 59 minutes. Never in train terminology has there been something called "average time" on a train route. There have always been different driving times for trains running the same route. It depends on how many stops are made on the way.
Arvid Herland, Retired Train Conductor

www.aftenposten.no