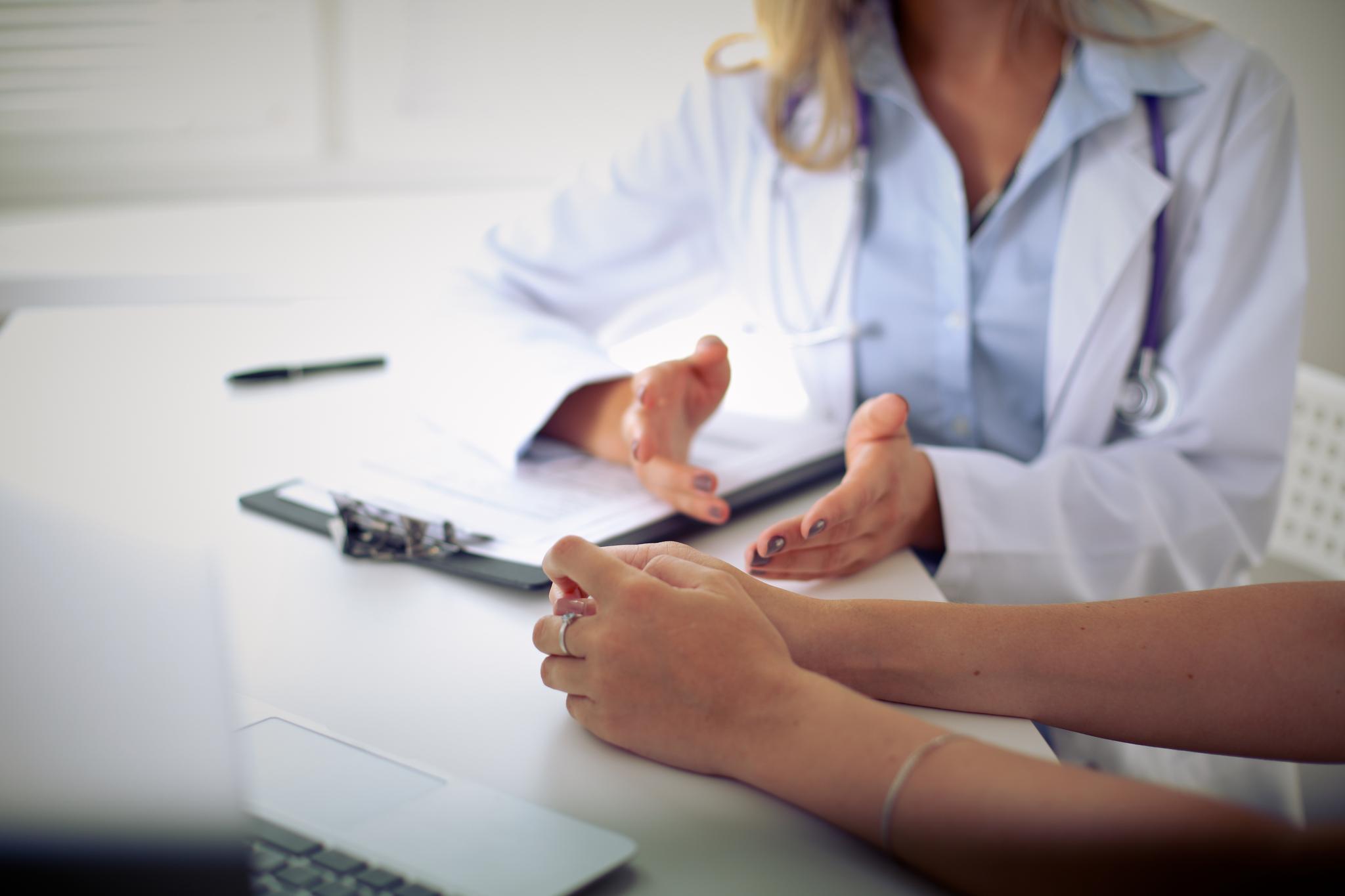 Everyone who knows the field will know that Rønning and Saugstad take the victory in advance.
Debate
This is a discussion post. Opinions in the text are the responsibility of the writer.
In a column on November 4, Rolf Rønning and Ola Didrik Saugstad applaud the "total victory for MS patients." They point to one relationship from the British National Institute for Health and Care Excellence (Nice, equivalent to the Directorate of Health). Anyone who knows the field will know that he takes the victory in advance.
The report cautions against gradual exercise therapy and makes reservations about cognitive behavioral therapy. We note that much of both Norwegian and British academic medicine rejects the scientific basis for advice. If the English guidelines were introduced in Norway, they would greatly affect patients.
The underlying reason for the disagreement is that the report "underscores the importance of … the connection between human physical and mental health." The quote (in our translation) is taken from the British Medical Association (Royal College of Physicians) criticism of the Nice report.
A serious condition
Those of us who have signed this post, write on our own. But we know that most physicians and other therapists who have followed biopsychosocial research will distance themselves from the fact that "MS is a non-existent disease and therefore patients [vil] he could go back to work the next day, "as Rønning and Saugstad seem to think.
On the contrary, we consider MS to be a serious and sometimes disabling condition with a physiological explanation (physiology = the study of how living organisms function).
The attitude on the date is based on a dichotomy between body and mind that is no longer common knowledge. Rønning and Saugstad write that the Nice criteria provide "important support to follow the path of biological research." Then they ignore the fact that it is precisely biological research that has documented that the distinction between "biological" and "mental" is artificial.
None of us behind this publication doubt that MS is a condition that can be disabling.
If you trip and fall, you may get injured or have a broken bone. In addition, both physical and relational stress affect physiological processes. It can be about pain or repair, but also complex processes with results that are not always suitable for the body as a whole.
Our own interpretation and processing of experiences and experiences can change physiology and end up as bodily symptoms, including fatigue and pain, without being directly linked to a specific event or other factor.
Knock open doors
Rønning and Saugstad write that there is "broad international agreement that MS is a disease that affects the immune system," and that they are now investigating "the extent to which MS patients have inflammation in the nervous system and other organs." With this they open doors.
There is no professional disagreement that changes in the immune system, nervous system, and hormonal system can be seen in MS. But cognitive processes can also bring about such changes, something that not even the Nice, Rønning or Saugstad report can shake.
Of course, this does not mean that cognitive processes can be interpreted as the sole cause of MS, but rather that these processes can be involved.
Doubts misunderstandings
We agree with columnists that we must end the controversy over treatment options for MS patients. There is no one-size-fits-all treatment.
We know that neither cognitive therapy nor gradual exercise therapy are miracle cures, but we also know for a fact that it sometimes works. An obvious explanation is then that physiological processes have been "tracked", without being directly related to what started them. In that case, it is not surprising that a cognitive approach can make patients healthier. No more hocus pocus!
Rønning and Saugstad are unfortunately right that many MS patients have been treated poorly in the health care system. Ironically, this is due to the same misconception that they themselves doubt, namely that mental processes cannot produce "real" disease.
None of us behind this post doubt that MS is a potentially disabling condition. None of us will ironically or reject patients who do not want or do not have the effect of cognitive therapy and gradual exercise therapy.
However, several scientific studies have shown that these forms of treatment can be effective for many and that they are safe, contrary to what Nice, Rønning and Saugstad claim.
"Now our political authorities and health professionals must intervene to prevent patients from being exposed to further professional abuse," write Rønning and Saugstad. If they mean that MS patients no longer have to be suspicious or ironic, we couldn't have agreed more.
If, on the contrary, they believe that treatment in the form of cognitive approach and / or graded exercise therapy should be discouraged, we could not disagree more.
The publication is signed by:
Georg Espolin Johnson, physician and historian of ideas
Vegard Bruun Bratholm Wyller, Professor / Head of Department, University of Oslo / Akershus University Hospital
Egil Andreas Fors, Professor, Specialist in General Medicine and Psychiatry, Department of Community Medicine, NTNU
Hans Petter Fundingsrud, Chief Physician, Department of Children and Adolescents, UNN
Bård Fossli Jensen, Ph.D., Childhood Illness Specialist, Nydalen Health Center
Tomas Nordheim Alme, Pediatric Specialist, Chief Physician, Department of Pediatrics and Adolescents, Akershus University Hospital
Nina Andresen, Psychologist, Nav
Lina Linnestad, Vestby GP
Gunvor Launes, Chief Medical Officer in Psychiatry, HF Hospital Sørlandet
Geir Frivold, specialist in internal medicine and cardiac medicine
Betty Van Roy, Ph.D., child and adolescent psychiatrist
Maria Pedersen, Ph.D., Doctor of Specialization, Department of Children and Adolescents, OUS
Tarjei Tørre Asprusten, GP, Hjelmeland Municipality
Ulrik Fredrik Malt, psychiatrist, professor emeritus
Gisle Roksund, GP, Skien
Silje Endresen Reme, teacher and psychologist, UiO / OUS
Linn Rødevand, PhD Candidate, Psychologist, UiO
Signe Nome Thorvaldsen, spec. general medicine, municipal doctor, Tromsø
Jon Sundal, Chief Physician / Department of Infectious Diseases, Helse Stavanger HF
Tone Skjerven, psychiatrist
Hedda Bratholm Wyller, Psychologist
Ruth Foseide Thorkildsen, General Internal Medicine Specialist, Chief Physician
Charlotte Lunde, doctor, Vestre Viken HF
Andreas Saxlund Pahle, spec. general medicine / GP

www.aftenposten.no