The North Sea Link power cable between Norway and the United Kingdom returned to work on Wednesday afternoon after a failure on the British side. The price of energy was stable on Thursday, despite cable problems.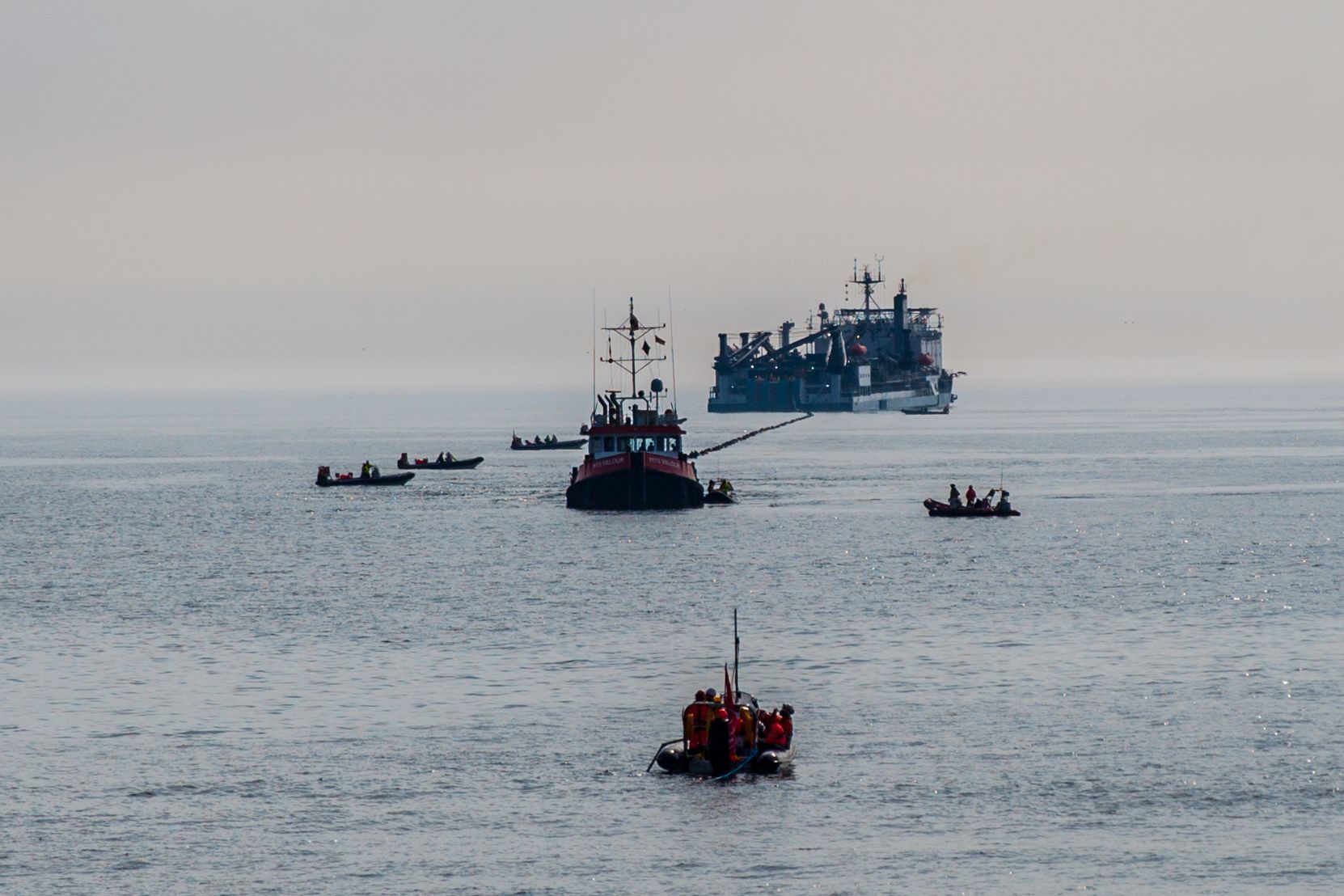 There was a ground installation failure on the British side that caused the North Sea Link cable to be out of service since Tuesday night. The cable's trial operation began in October and will initially operate at half capacity.
in a Message from the Nord Pool switchboard, it is reported that the cable returned to work as of Wednesday at 5 pm, but that one of the two poles of the cable still does not work.
Statnett's communications director, Henrik Glette, confirms this.
– The cable is back in normal 700-megawatt test operation, Glette tells E24.
– There are two poles in the cable and one pole is working again. That's enough to power it at 700 megawatts of capacity. The other post is still out and will now be repaired, he says.
In total, the cable has a capacity of 1,400 megawatts, which means that it can theoretically carry 12.3 terawatt hours (TWh) of electricity round-trip between countries each year. Norway's electricity production in a normal year is just over 150 TWh, while consumption is around 130 TWh.
The cable was put into trial operation in October. There are both exports and imports of the cable, but in the first month or so, the power has mainly gone from Norway to the UK. The reason is that prices are generally higher on the British side.
According to Statnett, Norway exported a net 0.49 terawatt hours (TWh) of electricity to the British in October. So far in November, Norway has exported 0.13 TWh to the British.
also read
UK power cord out of service: – UK side fault
The price of electricity did not drop
Reports that the cable was out of service did not cause a drop in electricity prices in Norway. When electricity prices for Thursday were set at noon on Wednesday, it was clear that electricity prices in southern Norway would go up somewhat.
The price of electricity rose to 1.22 kroner per kilowatt hour on Monday this week, but fell to about 83 øre on Tuesday. On Wednesday it was just over 88 øre, and on Thursday the price rose to 89 øre per kilowatt hour. The electricity bill also includes rent and network fees.
– It is not surprising. In a normal situation without extreme winds, electricity prices will normally fluctuate by a few øre. It is difficult to say exactly how much English cable affects prices. But, as usual, the effect won't be very big, analyst Tor Reier Lilleholt told Volue Insight on Wednesday at E24.
Norway has 17 international connections and, according to Lilleholt, not a single cable has such a great impact on the electrical system in a normal situation. The volume of the North Sea Link is 700 megawatts, while the total wind power in the Nordic region, for example, can fluctuate by around 5,000 megawatts overnight, according to the analyst.
– It is very good for the market to see that it is not only the cables that determine the price. Now English cable is out, but prices have only moved a few cents, Lilleholt said Wednesday.
According to analysts, the new power cables to Germany and the United Kingdom have contributed to increasing price differences between the south and north of the Nordic region, especially in the recent energy crisis in Europe. Unusually high gas prices have driven up energy prices in Europe greatly, and this has partly extended to Nordic prices.

www.aftenposten.no